Getting a new job can feel like a huge obstacle to overcome, especially when you get rejected time after time.
There are a lot of jobs that require a certain amount of experience from you in order to get hired – and if you don't have the required experience, you will try to no avail. This may feel even tougher for you if you're 40 and you want to change careers. 
The good news is that not all jobs require experience. Even if you want to start your new career at 40, you can be successful even if you haven't worked in a similar field in the past. Let's take a look at some of these jobs and see what they have to offer.
1. Customer Service Representative
This is certainly not a job for those who don't like talking to people. However, if you think you have good communication skills and just love talking to people, it may be a job that suits you.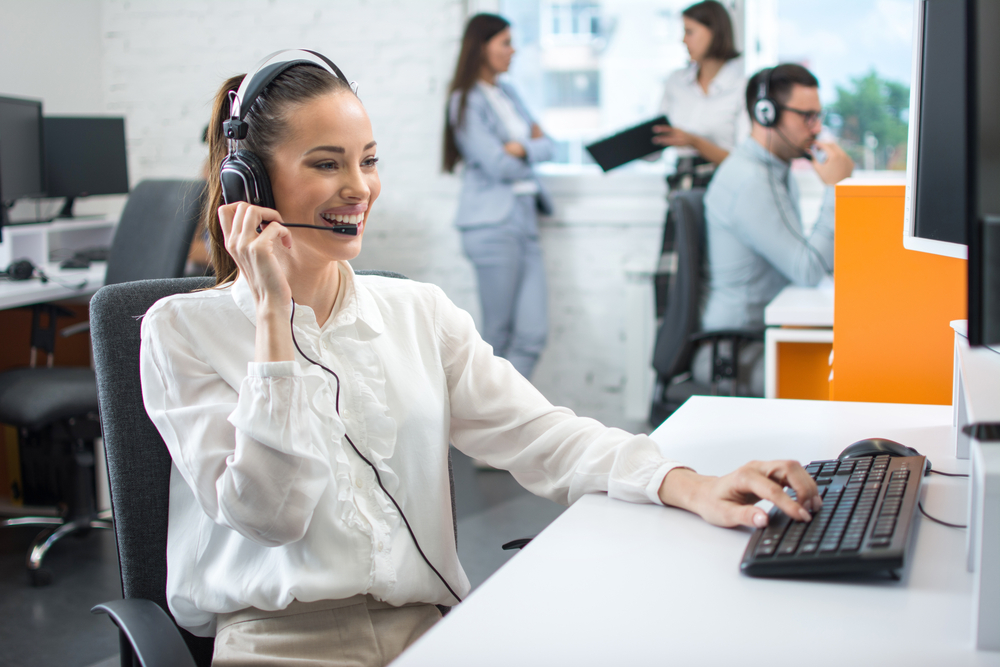 Before you get employed, you may have to go through a training course. After all, you need to become aware of the policy of the company and what to do when a customer comes to you with an issue. Other than that, you don't need to have any kind of experience.
You only have to make sure you know how to communicate with people. Also, you must be nice and positive, and willing to help clients with whatever problems they have. So, it's suitable even for people who are 40 years old and have no experience in this field.
The average salary for a customer service representative is $30,688.
2. Nuclear Technician
You hear about people working in nuclear factories all the time on TV, but did it ever occur to you that you can be helpful for these people? You can become a nuclear technician and get an average annual salary of $79,140.
Even though it seems like something you need to prepare a long time for, it actually requires no experience in a related occupation. You only need an associate's degree to get hired.
As a nuclear technician, you will have the opportunity to help out nuclear engineers, physicists, or any other scientists working in the laboratory. What you have to do is pretty much assess the quality of the nuclear testing and research equipment, but also maintain and operate it in some cases.
Afterward, you will just gain experience while you work, so it will be easy to pick up various skills on the go.
3. Construction Manager
It's even possible to work in the construction field, even if you have no experience whatsoever. With an average annual salary of $99,510, this could be a great opportunity for you if you ever dreamed of being a manager. Many construction managers who had this position for a longer time may earn over $150,000, depending on the state they live in.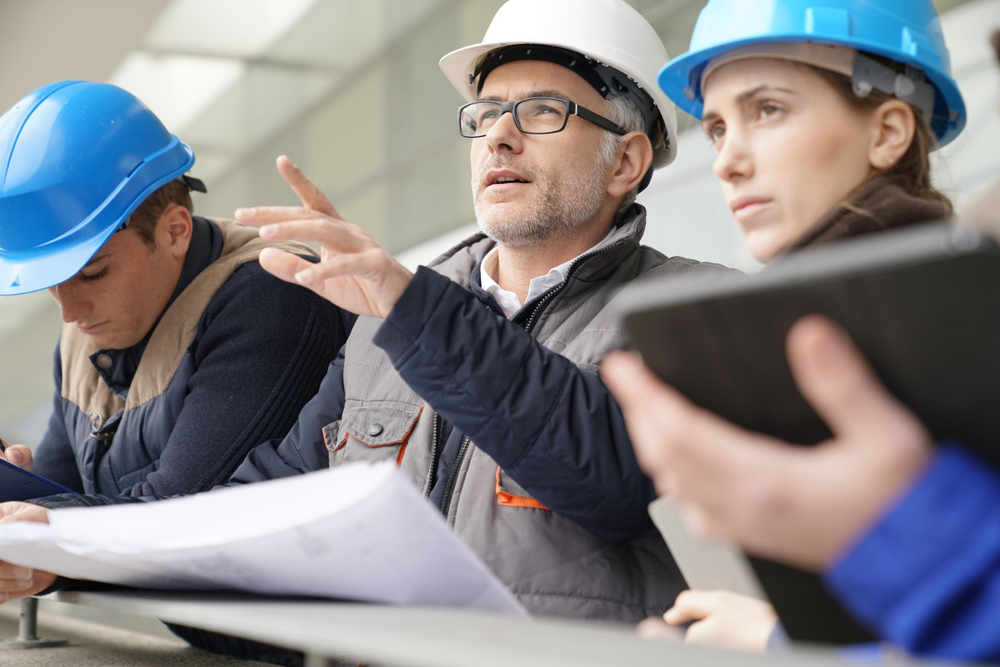 What you'll have to do at this job is directing, planning, and coordinating activities on a construction site. Not to mention that you may also have to deal with budgeting construction projects and scheduling them, but also overseeing the organization.
You may need a bachelor's degree though, especially if you intend to work in a larger firm but as for experience in a related occupation, you won't need any. When you first start, you will work as an assistant under an experienced construction manager. You will learn from this person and get ready to start your own management adventure. It's great if you think you would do great as a manager.
4. Real Estate Agent
Believe it or not, but being a real estate agent is possible even if you have no experience in the field to back you up.
A real estate agent can earn an average salary of $51,879, and there is no previous experience required. You may only have to take a short course, respectively a 60-hour one, but other than that, you can definitely work in this field even if you never had a similar job. 
In order to succeed, you must make sure you have an entrepreneurial attitude, and that you are always confident in yourself and determined to work hard. You should be aware that the more you're able to sell, the more you'll earn, which is why it's important to have the qualities mentioned above. Most agents work on commission, after all.
5. Home Care Aid
You may be a kind soul who wants to help others with their issues, and that's wonderful – the world needs more people like you. Did you know you can actually have a job that allows you to help people just the way you like to? Even if you are 40 and have no experience in the field, you can become a home care aid.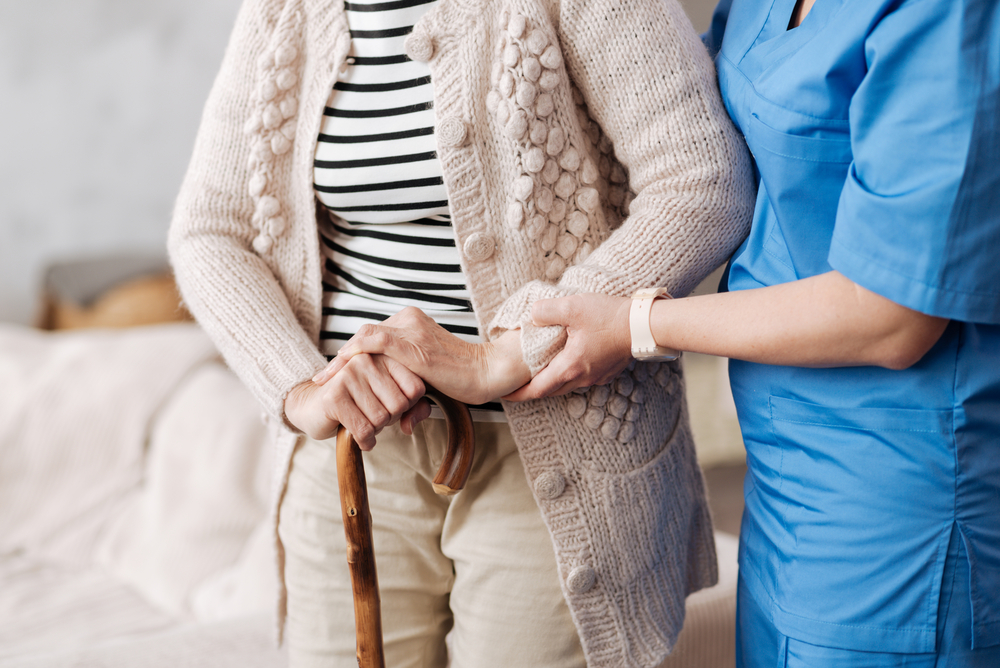 This job involves caring for the sick and elderly, as it may be difficult for them to perform their daily activities by themselves. You can help them out, and not only earn money but also get the satisfaction that comes with doing something nice for someone. You can earn an average of $11 per hour.
Also, some places may require you to own a valid driver's license to work for this job. Luckily, though, you don't need experience, and even if you may require a home aid certification, this can be earned while you're on the job.
6. Radiation Therapist
You've probably heard of radiation therapy, and maybe even know someone who got it. But you can become the person to offer this kind of service if you want to change careers and think you would be suitable for the position.
You can earn more than $120,000 a year, although there are states where you can be paid even higher. In this position, you pretty much have to provide the necessary therapy to patients. Apart from that, you will have the responsibility of preparing the equipment and reviewing the patient's diagnosis and the prescriptions. Maintaining records is something you may have to do as well.
What's nice is that no experience in a related job is required. You may need to complete a minimum of an associate's degree, though, and get a certification or license.
7. Sales Account Representative
Some people have the natural gift of being able to easily convince people to do almost anything. Are you one of those persons? In this case, you'd be amazing as a sales account representative.
You know how important it is to attract a customer when making a sale. Being engaging, persuasive, and friendly are key traits needed for a successful sale. If you have these traits, you may want to consider being a sales account representative. Although some specific positions may ask for experience, the majority are "entry-level" positions. Focus on those if you've never worked in sales before.
Also, you should keep in mind that a lot of companies will ask for a bachelor's degree to hire you with this position – however, exceptions may be made as well. As for the salary, a sales account representative can earn an average of $45,459.
8. Administrative Assistant
Do you want to work in a larger company, yet you are not sure what position might fit you? Being an administrative assistant could be the right job for you.
Some of the things you would have to handle are phone calls, scheduling, paperwork, and email correspondence. However, there will also be moments when you will have to prepare deliverables for big, important projects that the company is preparing. Taking notes or sitting in on meetings may be required too. 
You can earn around $44,950 as an average salary. No experience is required, as it's a job most people would adapt to. Moreover, in time, you may be able to move to a more specialized role if you want to. 
9. Web Developer
In case you have some technical skills, you may start working as a web developer. It's great if you want a new career that doesn't require any physical work. With an average annual salary of $72,150, this position doesn't require any previous experience as a web developer.
Your task will be designing and creating websites. As such, you must know how websites work and how they should look. In some cases, developing website content will be something you will have to do as well.
Even though you don't need any previous experience in a similar position, you will need a high school diploma, and sometimes you will even be asked for an associate's degree. Of course, knowledge in graphic design and programming is required, since you will be using these skills. But these can also be learned along the way and when you'll excel these skills, you will be a great web developer.
The best web developers usually have a bachelor's degree in the field and superior programming languages. But, in numerous companies, you will be able to make it without the degree as well.
10. Legal Assistant
People who are good at writing may be amazing as legal assistants. If you would like to work in the legal field, yet have no experience with it, don't worry – some positions are entry-level. So, you may be lucky enough to find one if you search carefully. You can make an average of $46,452 per year.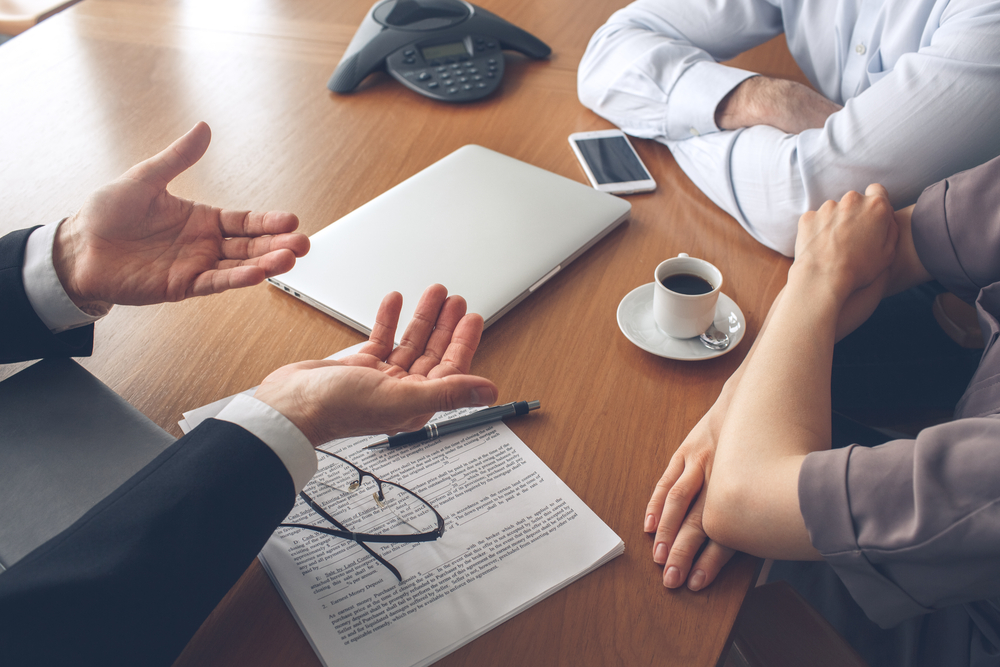 But before you apply for a job like this, make sure you have what it takes – thus, you must be an extremely organized person and have proper grammar skills. What's great about this position is that as you work more and gain experience, you can earn more.
Also, in time, you can even train to become a paralegal. It's great to see that even if you start a new job with no experience at 40, you still have the chance to climb the ladder. 
11. Translator
Speaking multiple languages is amazing because it gives you the chance to communicate with a larger group of people and even learn something about other cultures.
However, it also gives you the chance to get a job as a translator. It doesn't matter what foreign language you speak – in fact, the rarer the language, the better the salary. So, if you can translate documents from the language/s you know to English and vice versa, you can make a nice change in career, even at 40. 
A translator should be able to accurately translate not only documents but also spoken words during interviews. You don't need special experience in the field to excel at this job. All you need is knowledge of a foreign language, one that a company is seeking. At the same time, having a linguistics accreditation or a certificate/degree will help with your job application.
Many people in their 40s pick this as their new career because many businesses seek translation services. So, you shouldn't hesitate to apply for this position if you think you have what it takes. You can earn an average salary of $22.15 per hour.
12. Veterinary Assistant
We all love animals because they make our lives better. This is why we should care for them, especially if they have serious problems that put their health and even life in danger.
This is why, if you love animals and would give anything to be near them all the time, a veterinary assistant role is perfect for you. The average salary is $31,567, and apart from the money, you also get the advantage of being put in a good mood by seeing so many cute animals.
You don't necessarily need experience for this, even if there are certain positions that will ask you to complete a certification. However, most veterinary clinics only require a high school diploma.
Other than that, you must have certain skills such as being good at operating computers or lifting about 40-50 pounds. Some animals, such as dogs, can be heavy, so you must be able to help lift them so that the veterinarian can offer them the necessary assistance. 
13. Public Relations Assistant
If you consider yourself a people's person, then you might be tempted to work as a public relations assistant. You need to be comfortable with being around people, and you must have strong writing skills as well.
In general, public relations companies will look for a lot of fresh candidates, so they can work on them and prepare them based on their standards. 
Therefore, you don't need any experience for this position. Moreover, you should know that many times, companies will give rotational programs during the first year or two, in order to let you explore multiple business areas.
This is helpful as it will allow you to find out your good points and your weaknesses. If you choose this type of career, you could earn around $45,498 per year. 
14. Medical Assistant
Being a medical assistant gives you the opportunity to work in a doctor's office or a hospital. Even though it doesn't seem like it, the job is not that difficult, and it doesn't require experience.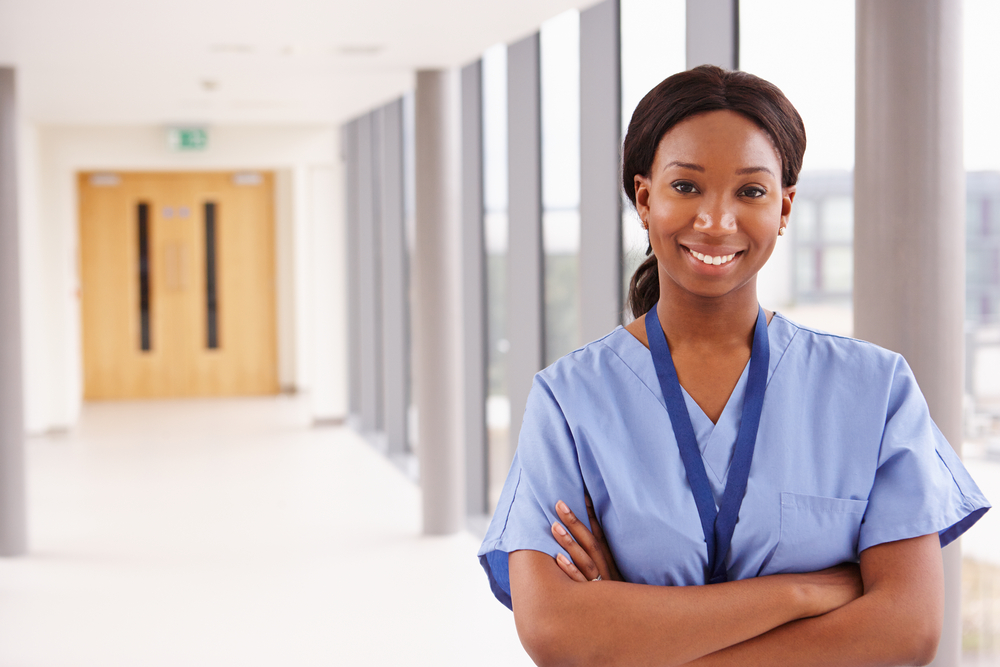 In fact, what you have to do is pretty much work at the front desk of a department or an office, and sometimes you will have to interact with patients as well. 
What's cool is that you can gain experience and, over time, move to a medical specialty, which then prepares you for a senior position. As a result, you can go from an average salary of $33,719 to a higher amount as time passes by.
15. Dental Assistant
Similar to the previous position, being a dental assistant is not as difficult or unpleasant as you might think. Also, you don't really need experience in the dental field to get this job.
In fact, you only need a high school diploma or an associate's degree to qualify. As a dental assistant, you will have to prepare patients for dental procedures, speak to them, and assist dentists during the said procedures. 
Sometimes, you will also be required to book appointments and keep the records of the patients up to date. As time goes by, you may be able to qualify for a more advanced position through proper training.
If you want to become a dental assistant, you should know that you can get an average of $17.65 per hour. 
It can certainly feel challenging to make a career move at 40 when you feel that very few companies will accept you without any experience in the field.
But as you were able to see, there are multiple positions that you can have even if you haven't worked in the industry before. We hope that one of them has sparked your interest and you'll do all your best to get the job you want. Good luck with your career change!