Are you tired of spending a fortune on dinner every night? You're not alone. Many people struggle to come up with frugal dinner ideas that are also satisfying and nutritious.
But fear not – there are plenty of delicious and wallet friendly dinner options out there that actually taste good too. We'll share some of our favorite frugal dinner ideas that are both tasty and budget-friendly.
Of course, when you're on a tight budget rice and beans reign supreme, but there's something for everyone on this list of delicious frugal meals.
Any of these recipes can be made even cheaper by savvy grocery shopping – the truth is that cheap meals start with inexpensive ingredients. Choose store brand ingredients where possible (for rice and pasta, don't over look the dollar store brands)! You can save a lot of money on groceries by planning ahead and checking out the seasonal produce at the farmers market, or opting for frozen veggies over fresh.
Cheaper cuts of meat, like chicken thighs or whole chicken, can always be used over chicken breast (for example) when you're trying to stretch your food budget, and meatless meals should be incorporated into your weekly meal plan.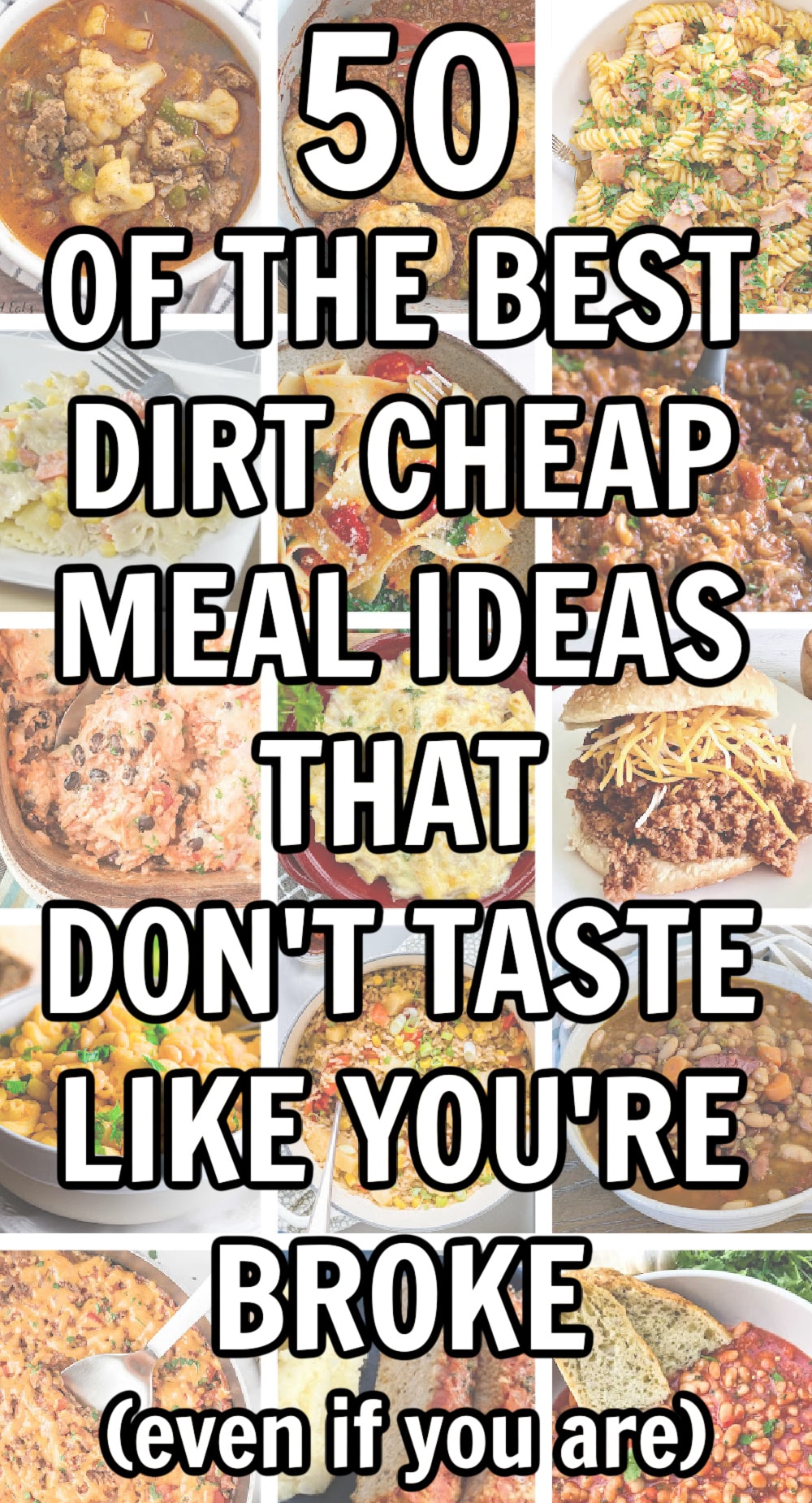 50 Frugal Dinner Ideas that the Whole Family Will Love
Create your weekly meal plans around these frugal recipes to reduce your grocery bill. You might even find a new family favorite!
Cheap Ground Beef Recipes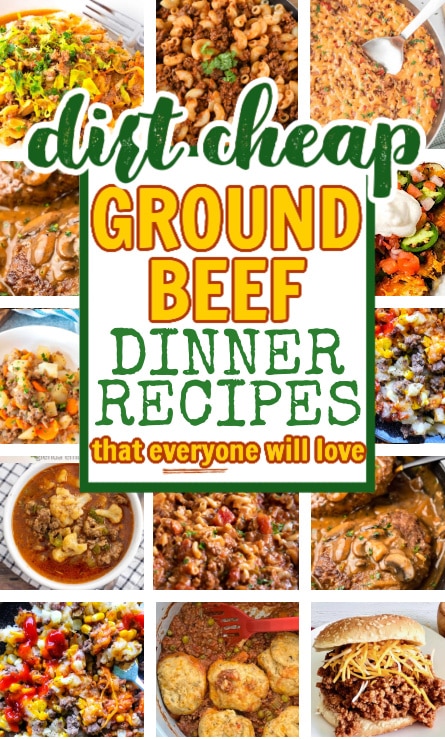 Ground beef is – of course – far cheaper than steak or chicken breast, and if you can buy it in bulk and portion it out and freeze your portions… you can REALLY cut a chunk off your food spending. If a recipe calls for a pound of ground beef, use 3/4 of a pound and add extra beans to stretch the meal without really sacrificing flavor or texture.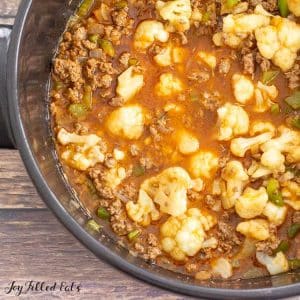 Fill up your bowl with this easy and delicious Poor Man's Stew. Perfect for a cold winter night or a great way to make a budget meal. Fast and simple weeknight dinner.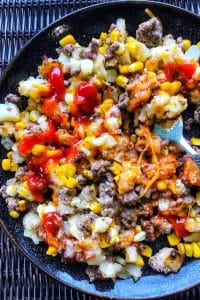 A hearty midwestern skillet full of flavorful ground beef, corn, and potatoes. Frugal foods piled on top of each other to make a comforting and filling meal that costs WAY less than it weighs. haha.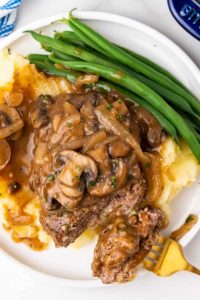 This simple hamburger steak is made with ground beef, breadcrumbs, and seasoning which is gently combined into an oval patty reminiscent of a steak rather than a hamburger, and simmered in mushroom gravy. Served on mashed potatoes with a side of green beans, it's classic comfort food that is hearty, cost-effective, and simple enough to make even on the busiest weeknights.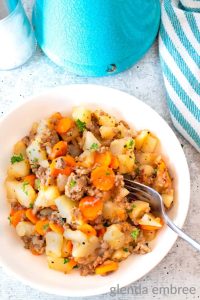 Not only is this Hamburger Potato Casserole absolutely scrumptious and easy to make, but it's also a super economical and hearty meal.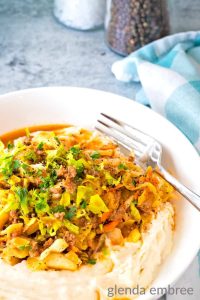 This easy ground beef and cabbage recipe stretches a pound of hamburger to fill up the whole family with a truly budget friendly main dish. When simple, tasty comfort food is what you're craving, this recipe will definitely satisfy.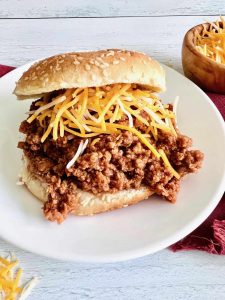 Nothing like a good old-fashioned 3-ingredient sloppy joes recipe that the whole family will love. The easy homemade sloppy joe sauce is made of only 2 ingredients and is gluten-free. Together they make this classic sandwich saucy, sweet, and savory with a bit of tang.
This delicious recipe is easy to make & economical so make it part of your regular mealtime routine.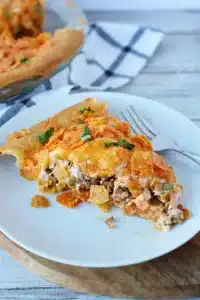 If you love Doritos chips, which my kids always eat them, then you're going to enjoy this recipe too. It's layers of ground beef, cheese, creamy salsa dressing and crushed Doritos. You bake it to a bubbly perfection and serve!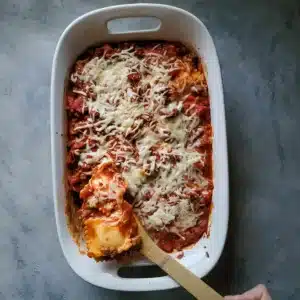 Not only does this baked ravioli require minimal ingredients, but it requires very little effort and uses frozen raviolis. A perfect solution for frugal weeknight dinners or anytime you're in a pinch! With just five simple ingredients, this dish will have you coming back for more.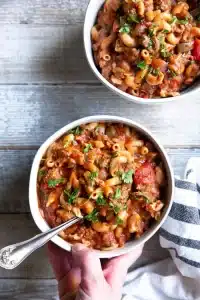 American Goulash is a classic American comfort food popular in the mid-western and southern parts of the United States. Not to be confused with Hungarian goulash, this old fashioned American goulash is made with ground beef and macaroni noodles, not chunks of beef and peppers – which, coincidentally, make this a cheaper version of goulash.
This mince cobbler recipe is easy to prep and cook in the slow cooker, is frugal, yet flavorsome and will remind you of old fashioned cobbler recipes from childhood.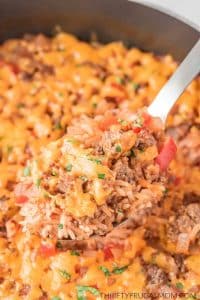 This is a super frugal recipe and you can make it even cheaper if you buy your beef and rice in bulk!
Cheap Rice and Bean Recipes (The Classic Cheap Meal)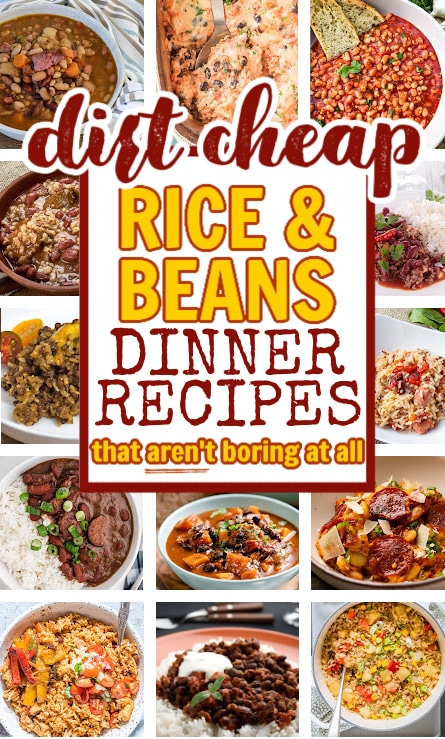 When you're REALLY stuck for cash, rice and beans are easy meals that will get you through until you can afford to add a few dollars to your grocery budget. Dry beans are rarely more than a few dollars per bag, and rice can be purchased in bulk for pennies.
Of course, standard rice and beans on their own are boring, bland, and will make you resentful of your cheap dinners, which honestly just makes a bad situation worse.
These rice and bean meal ideas are cheap but yummy – and your taste buds won't know that they didn't cost much.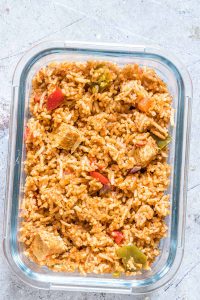 Top this easy Instant Pot Fajita Rice, loaded with juicy chicken and cheese, with your favorite toppings to make a tasty meal your whole family will love. Use leftover chicken, or cheaper cuts of chicken like thighs, to make this an extra economical meal.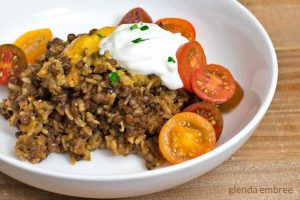 This lentils and Rice recipe is a hearty, delicious, and satisfying meat-free family meal. It's simple to prepare, gluten-free, and has only 7 ingredients. Five minutes of prep work will have your casserole ready for the oven. It's a fantastic money-saving family meal but it's not only affordable, it's packed with protein and nutrients, too.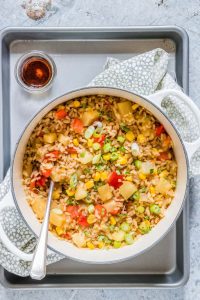 This fried rice is not only delicious but also a budget-friendly! You can use leftover rice and add any vegetables you have on hand, like carrots, peas, and onion. The sweetness of the pineapple adds a unique flavor to the dish, and you could add some scrambled eggs or shredded chicken for protein if the budget allows.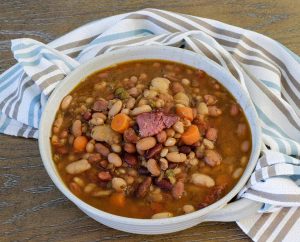 This hearty soup is a perfect budget-friendly and healthy meal that you can make in bulk and freeze for later. The beans provide a good source of protein and fiber, and you can add any vegetables you have on hand, like carrots, celery, and onion. Plus, using a crockpot means you don't have to stand over a stove, and it uses less energy than an oven.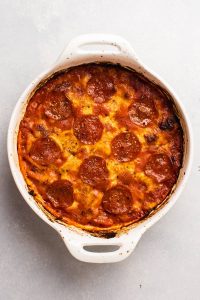 A frugal twist on a classic pizza recipe. Butter beans provide a good source of protein and fiber, and the tomato sauce adds a serving of vegetables. You can also add any other vegetables you have on hand, like bell peppers or mushrooms, to make it even more nutritious.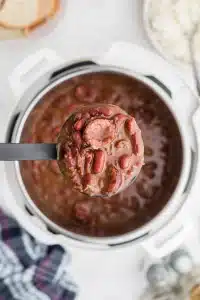 Beans and rice are both a good source of protein and fiber, and you can add any vegetables you have on hand, like bell peppers, onion, or spinach. You can use any type of beans that happen to be on sale, or just to mix it up.
These Arrabbiata Beans (Spicy Italian Beans) are hearty enough to stand on their own as a simple, cheap meal. They also would work well as a side dish. Just serve up the beans with some bread  or add any mix ins like your favorite vegetables or meats.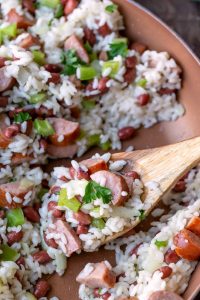 Beans make make a great meal! They're healthy, versatile, and inexpensive. This easy skillet recipe takes simple beans and turns them into a weeknight dinner that's ready in just 40 minutes.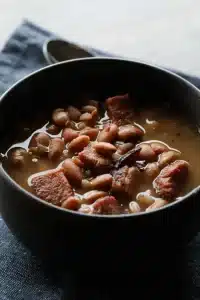 This Pinto Beans Crock Pot Recipe is so simple. You dump in all the ingredients, set it, and forget it. The beans and ham are fork-tender after cooking on high for 5 hours. The aroma will make your mouth water.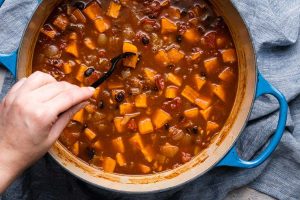 Sweet potato black bean soup is an easy dinner recipe that's hearty and filling, and just so happens to be budget friendly too! The delicate flavor of sweet potato is complemented by aromatic ginger, garlic, paprika and cumin.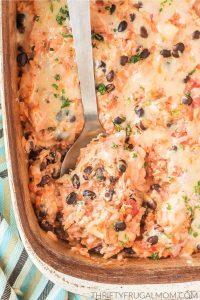 I love recipes with Mexican-inspired flavors. Not only are they delicious, but they also are typically easy to make and super frugal too! This casserole is no exception. It is full of flavor and you can't beat how simple it is to throw together!
Cheap Pasta Dishes
Pasta is one of the easiest frugal dinners, as dollar store pasta is every bit as as filling as pasta from a grocery store, but half the price. You can also dress pasta up with whatever happens to be in your pantry (or on clearance at the end of the day), so it's very versatile. Here's some ideas for yummy but cheap pasta meals to include on your list when you're doing frugal meal planning.
This is one of our families favorite frugal meals – our kids love broccoli and pasta is filling! To keep it cheap we use frozen broccoli, and if we feel like we need some protein it's easy to add some shredded chicken.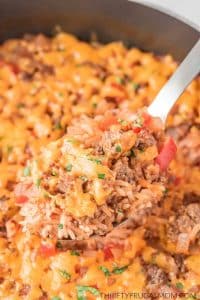 This tuna pasta recipe is a perfect mid-week meal that is not only healthy but budget and kid-friendly too. If you are in a rush, with all the items being store-cupboard items you can literally get this recipe on the table within 15 minutes.
This 30-minute pasta meal is super simple to throw together using common budget friendly ingredients, and it's a tasty favorite that the whole family will enjoy.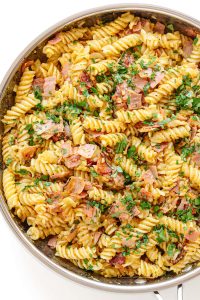 Schinkennudeln is a simple, classic German dish loved by both kids and adults. The name translates to "ham noodles" and is an easy skillet meal featuring pan-fried pasta with ham and eggs.
Spaghetti arrabbiata is a classic Italian dish with a spicy flavor – more exciting the standard spaghetti and meat sauce! An easy pasta recipe made just with tomatoes, garlic, olive oil, and red chili pepper flakes.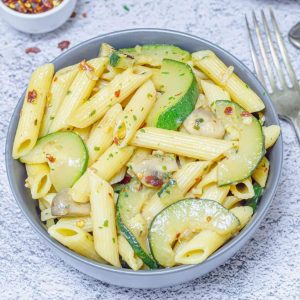 This pasta dish is an easy recipe made with basic ingredients that you will have in your pantry. No heavy cream, no butter, and no excessive cheese – and therefore, fewer expensive ingredients! It's a simple pasta recipe loaded with the goodness of vibrant zucchini, earthy mushrooms and simple seasoning.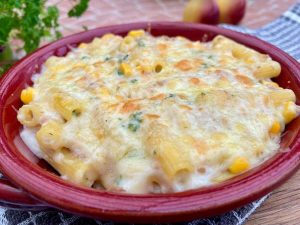 Tuna and sweetcorn pasta bake is a very easy store cupboard recipe and a real family favourite for a mid week dinner. It's quick to make and needs just a few everyday ingredients.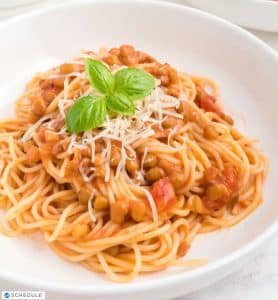 This 3 ingredient creamy tomato lentil pasta is the ultimate dinner go-to! Not only does it require minimal time, but it is also simple enough for even beginner cooks to master. This dish uses hearty and nutritious lentils combined with a creamy and indulgent tomato sauce.
Authentic Pasta Fagioli (or Pasta Fazool as some people say) is a simple, meatless dinner that takes less than 25 minutes to make! Perfectly al dente pasta is mixed with creamy beans for an easy, satisfying dinner!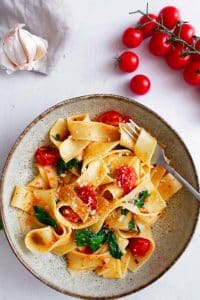 This delicious-tasting Tomato Spinach Pasta Recipe is a simple pasta recipe made with fresh ingredients that guarantee great flavors in every bite. This easy recipe is ready in 30 minutes so it makes a great dinner idea.
Cheap Meatless Recipes
Of course, leaving the meat out all together is one of the easiest ways to stretch your food budget. Here's some frugal meatless meal ideas that aren't the standard "beans on toast". Use frozen veggies and seasonal veggies only to create these simple meals – never feel like you have to add a certain ingredient if it's an expensive time of year for that particular ingredient.
Easy vegetable quesadilla is a flavorful dish loaded with vegetables and cheese – but without no expensive meat it makes our list of frugal meal ideas! This Mexican inspired cheesy quesadilla is quick to make and perfect to serve as dinner, snack or lunch.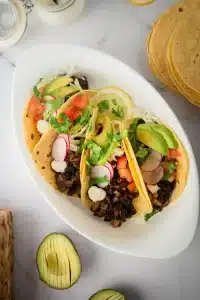 Black Bean Tacos are made with a flavorful combination of black beans, veggies, and fresh cilantro for out-of-this-world flavor. Serve these affordable meatless tacos on their own or alongside rice for the ultimate healthy lunch or dinner.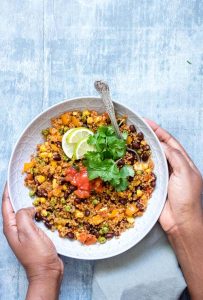 This Dump and Start Instant Pot Mexican Quinoa is sooooo great because not only is it packed with Mexican-inspired flavor, it is loaded with good-for-you nutrients, and low cost ingredients.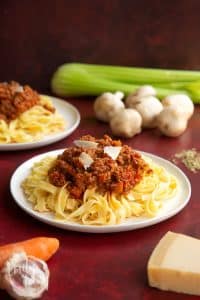 This cauliflower Bolognese is a great way to pack lots of veggies into your family's diet. And it's super filling too. You can use fresh cauliflower, or if frozen is cheaper, that's even better! If you're cooking for picky eaters, don't even TELL THEM there is cauliflower in this recipe instead of ground beef. They probably won't even notice.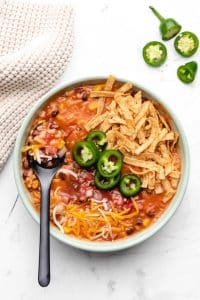 This tortilla soup recipe is made with pantry staples, and it can easily be changed up to suit what you have on hand. It's also surprisingly tasty! Even though it's made with simple ingredients, the soup is packed with flavor.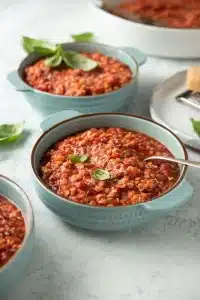 Add hearty lentils to your grocery list, to make a dirt cheap alternative to beef Bolognese with this yummy pasta sauce that's full of good-for-you ingredients.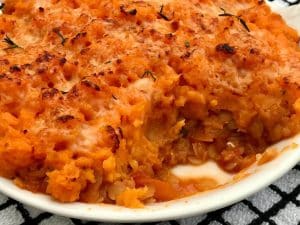 This red lentil shepherd's pie is totally delicious. It's the ultimate comfort food, but it's also budget friendly, and incredibly healthy. Each helping has 3 portions of vegetables, and it's also packed with healthy fiber instead of costly meat.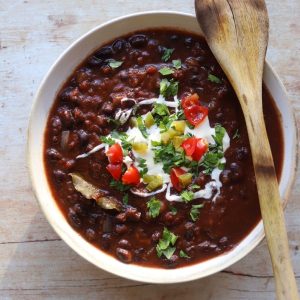 This black bean stew is rich, creamy and very comforting. It is made by stewing black beans in a tomato sauce along with herbs and spices, topped with sour cream and chopped jalapeños for a delicious kick.
Of course, ramen noodles are the epitome of cheap dinners… so I had to include them. No need for take out when you can make this homemade teriyaki instant noodles meal – it's a budget friendly meal idea that will please any crowd.
More Frugal Dinner Ideas
If you're looking for cheap meal ideas that go beyond meatless or rice and beans, here's a few less common frugal dinner ideas that can be made with cheap ingredients from the dollar store or your local grocery store. If you make sure you're buying your rice or pasta or canned foods at the rock bottom prices, you will off set the extra cost of meat and other expensive ingredients.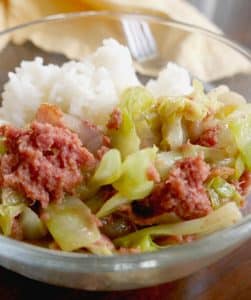 This is an economical, quick-n-easy, and tasty dish that fills up hungry tummies when served over rice. So it's probably one of the reasons it's so popular in Hawaii. Fresh meat is expensive in Hawaii, heck everything is expensive there, and this dish is a way to feed a large family on the cheap.
Casseroles are the perfect hot meal for cold winter days and also easy to make when you're short on time and on a budget. They are a great way to use up leftovers and extras in your pantry, and can also be made up to share for potlucks and events.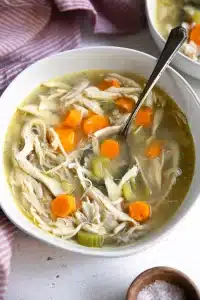 This is the best Chicken Soup Recipe actually doesn't include noodles or rice, but you can add either to stretch it farther. Made with bone-in chicken thighs rather than pricey chicken breasts, and simmered into a flavorful broth and filled with tender onions, carrots, celery, it's sure to be a hit!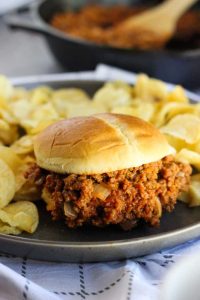 This is a healthier version of a family favorite recipe loved by both kids and adults! Just a few simple ingredients and these delicious and messy sandwiches are ready for potlucks or busy weeknight dinners!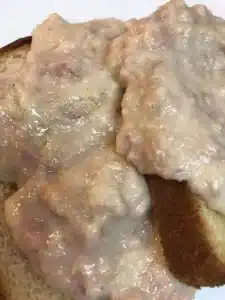 This is a decades old recipe for creamed tuna on toast. This probably originated in the depression era, when money was tight for everyone. However, it is still just an easy, delicious, and quick meal for any day.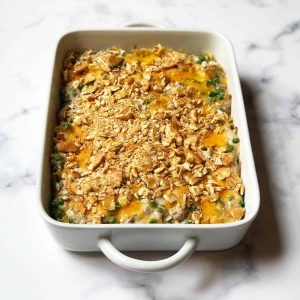 Old fashioned tuna casserole really is classic comfort food. It became really popular in the 1950s. I love vintage and old fashioned recipes! Plus, it's also so easy to make and a family favorite.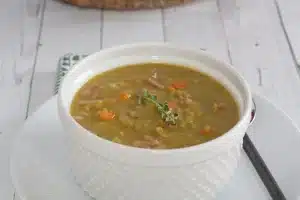 Split pea soup with ham is a hearty, delicious soup. It's very economical to make, and tastes under 45 minutes on the stove top. It's also perfect for the crockpot.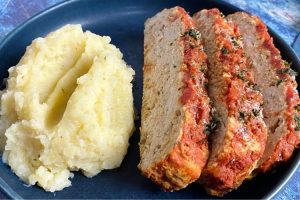 This is definitely one of those comfort foods you don't want to miss! I have made the most delicious, juicy, and flavorful Italian turkey meatloaf. It is made with marinara sauce instead of ketchup, but to reduce the cost of this meal, you can use ketchup instead.
Which of these frugal dinners will you try?
You're sure to find a new favorite meal for your family on the list!
Including meals from this list is an easy way to save money, but go a step farther and reduce costs farther by:
being mindful of food waste
double your batches and freeze the extra portions, or eating them the next day
shopping around for the best deals
You might also like our list of frugal breakfast ideas!